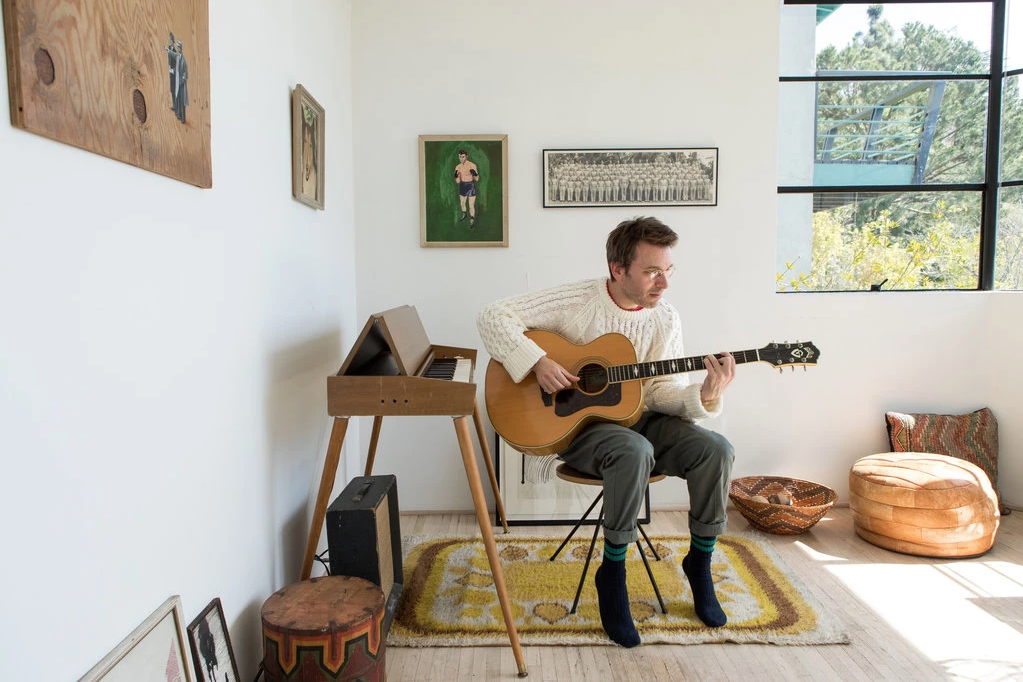 We get stories all the time about how customers and artists came to own their Guild guitar. Sometimes it's a family heirloom, passed down from generation to generation. Sometimes it's dumb luck, stumbled upon in a pawn shop in the middle of nowhere. Clothing designer Scott Sternberg recently told his own story to the New York Times Style Magazine.
It's a short read (we recommend you head over there to read it in its entirety), but it's clear that Scott's Guild truly is his most prized possession:
"It's always leaning against a wall in a corner of my house. I'll pick it up and play it when I'm thinking about stuff I need to do, meditating on an idea or drinking my morning coffee…. I see it every day because it's across the hall from my bedroom. I wake up, get out of bed, and see it staring at me: 'Play me. Play me.'"
Scott came across his Guild at a small mom-and-pop shop in Dayton, Ohio, called Dayton Band. We're proud to continue working with small establishments like this, such as Guitar Stop in Massachusetts, Tone Shop Guitars in Texas and Tapestry Music in British Columbia.
To find a Guild near you, click here.
https://guildguitars.com/wp-content/uploads/2018/06/Screen-Shot-2018-06-05-at-3.00.54-PM.png
682
1023
Myrna Cazessus
http://guildguitars.com/wp-content/uploads/2015/08/Guild_Made_Lockup1.png
Myrna Cazessus
2018-06-05 15:49:39
2018-06-05 16:19:48
Designer Scott Sternberg Talks His Prized Guild