Vintage Guitar Magazine recently reviewed the Guild Bluesbird, and it sounds like they're hooked. When asked how the Bluesbird plays, reviewer Bob Cianci writes,
'Effortless' comes to mind immediately. This is a very resonant instrument that sounds bright and lively unplugged. Single-string riffing was a breeze, the intonation was right on target, and plugged in, a pleasing variety of tones were available: clean, rich mids and snarling high end with added gain on the bridge pickup. The bluesbird would be comfortable in almost any musical setting, but make no mistake: this is a rock guitar at heart.
Keep scrolling to read the whole review. Click here to learn more about the Bluesbird.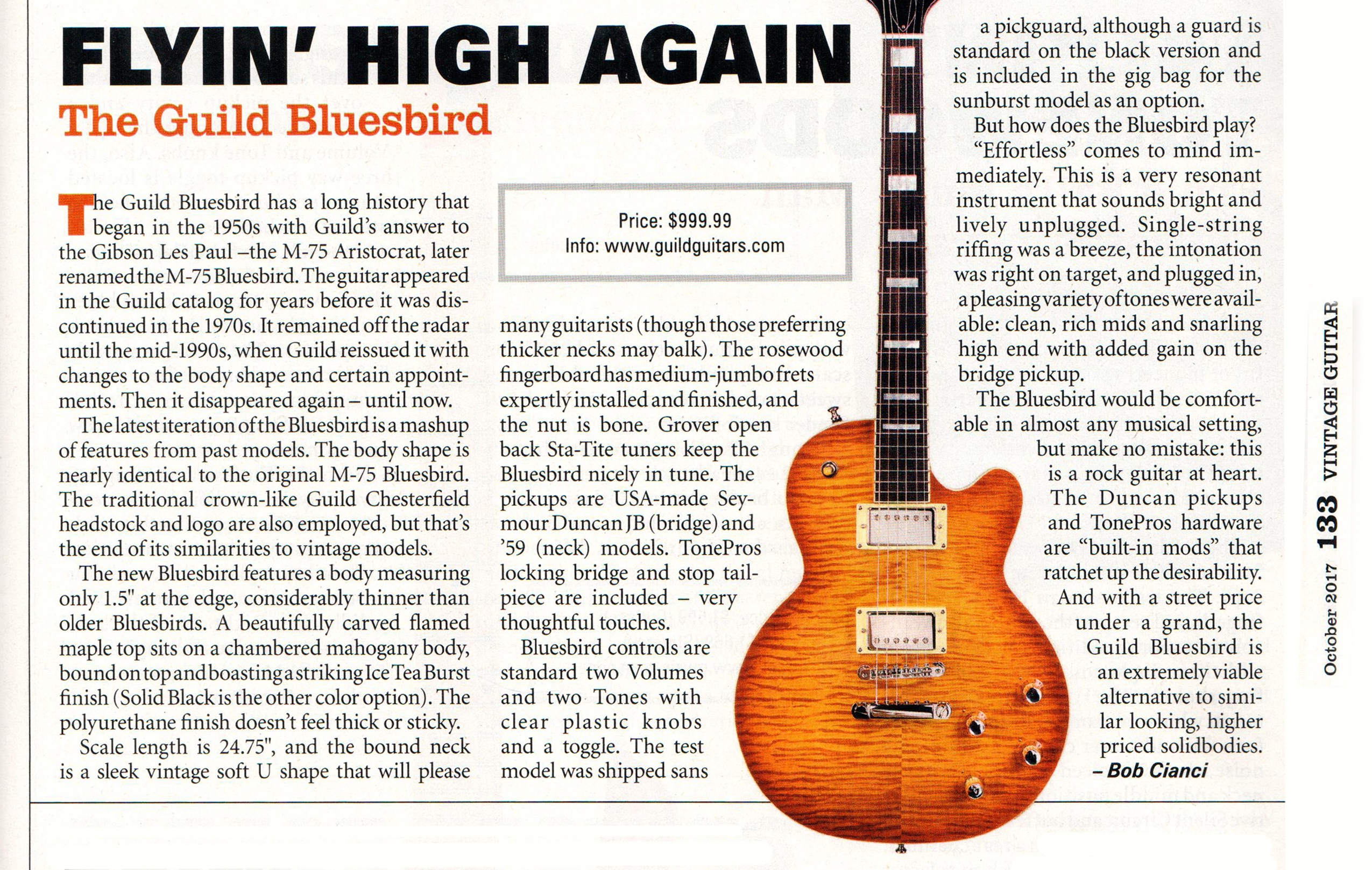 https://guildguitars.com/wp-content/uploads/2017/09/Vintage-Guitar-Magazine-October-2017-Bluesbird.jpg
1617
2550
Myrna Cazessus
http://guildguitars.com/wp-content/uploads/2015/08/Guild_Made_Lockup1.png
Myrna Cazessus
2017-09-11 13:54:21
2017-09-11 13:54:21
Vintage Guitar Mag on the Bluesbird: "Effortless"