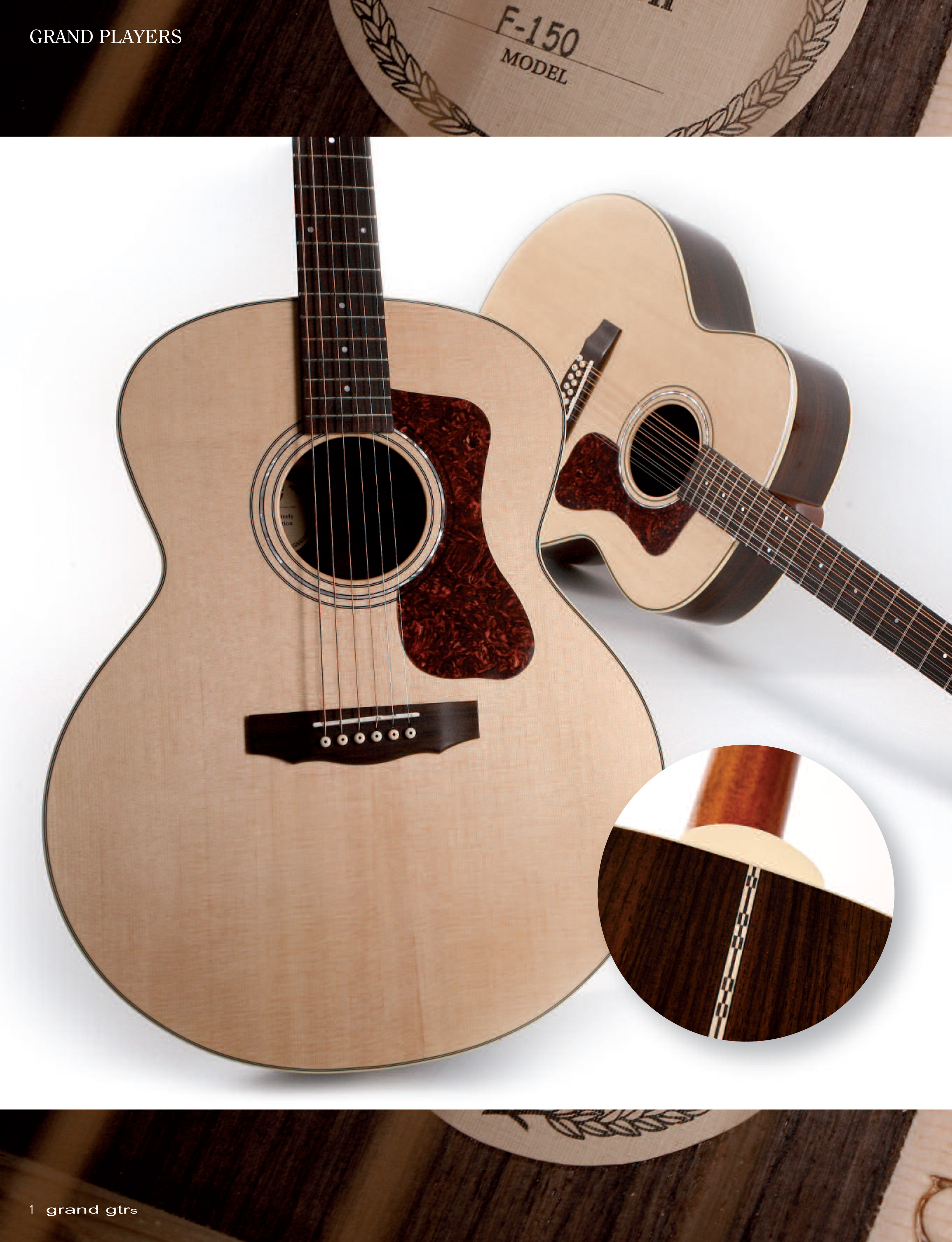 Grand Gtrs Magazine recently reviewed both the Guild F-150 and F-1512, and writer Peter Hirsch seemed quite impressed by the quality and value of the Westerly Collection. For our German fans, keep scrolling to read the whole review; for our English speakers–a few highlights below!
Tonally, the F-150 offers everything you would expect from a Guild jumbo: a strong and beautiful deep bass, a brilliant treble– a very characteristic sound. When fingerpicking, it responds easily and is uncompressed. Despite it's strong treble, the F-150 never sounds harsh, even when played dynamically. I have to say, I've rarely heard the sound produced by the Guild F-150 in this price range.
The F-150 is pretty damn close to the standards of the USA-Fmanufactured sister models, which are costing at least twice as much, if not more. For anyone looking for a professional sound at an affordable price, the Westerly Collection guitars are a definite recommendation.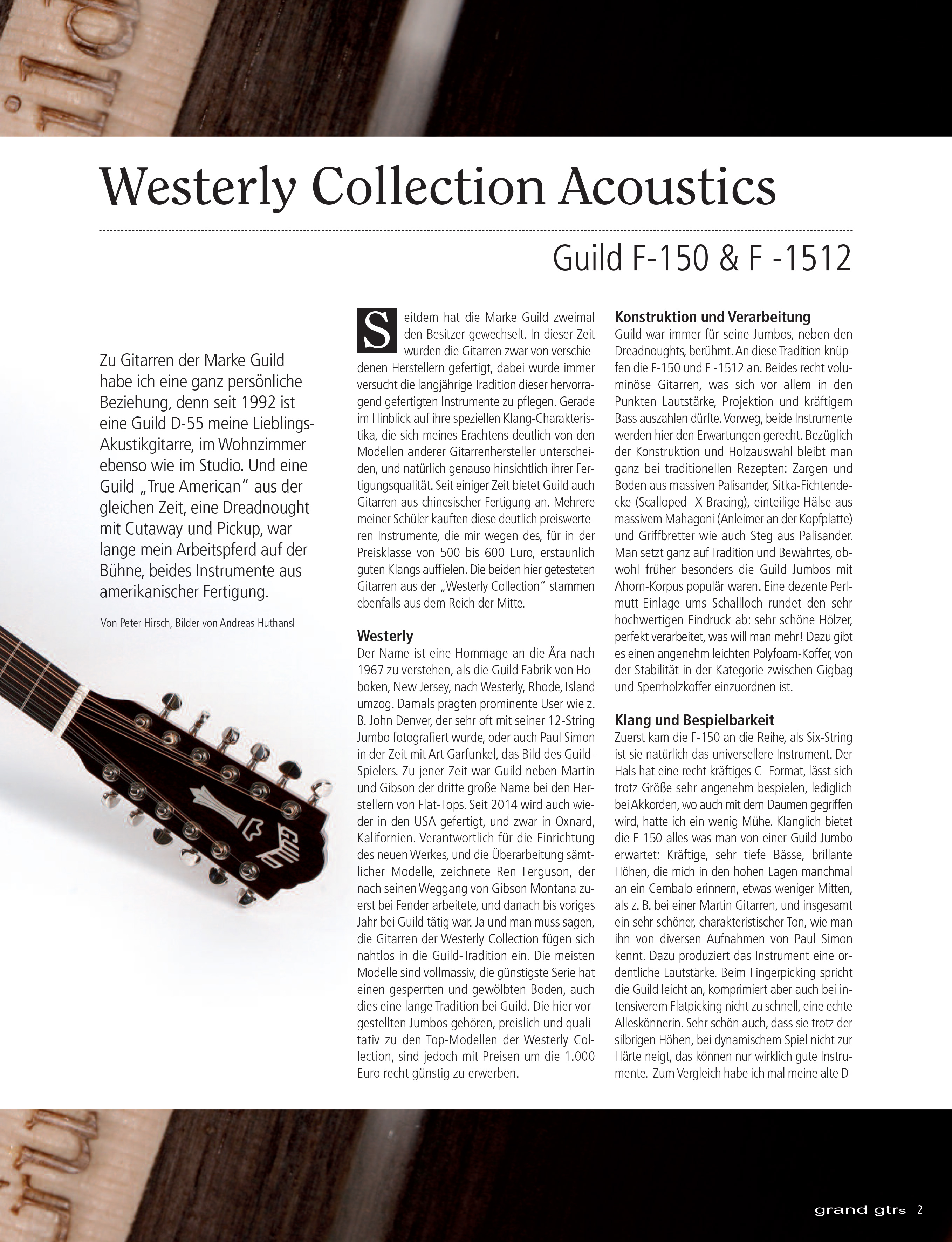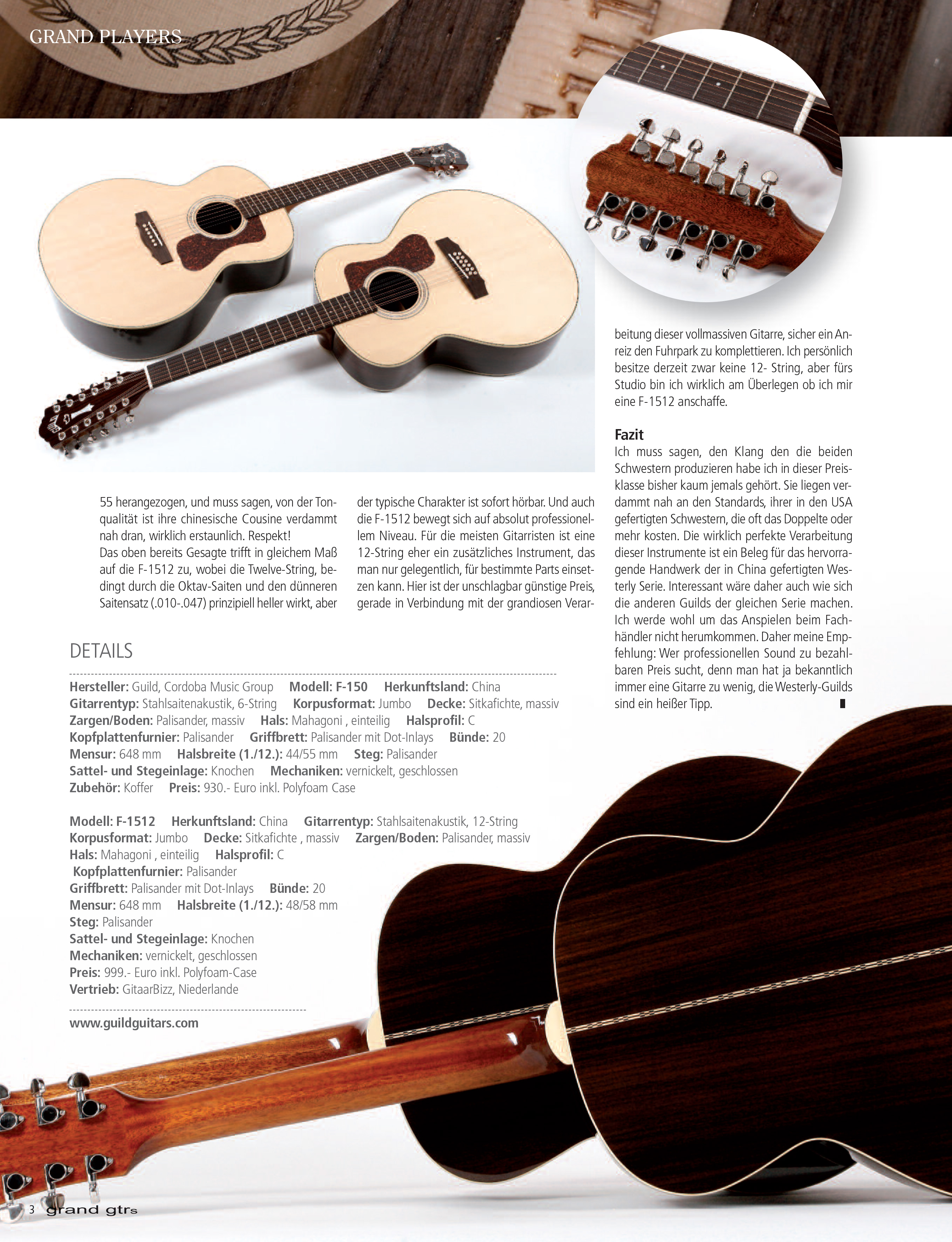 https://guildguitars.com/wp-content/uploads/2017/09/Guild-Westerly_F150_F15121-1.jpg
3543
2717
Myrna Cazessus
http://guildguitars.com/wp-content/uploads/2015/08/Guild_Made_Lockup1.png
Myrna Cazessus
2017-09-22 07:17:33
2017-09-22 07:17:33
Grand Gtrs Reviews Westerly Collection Jumbos