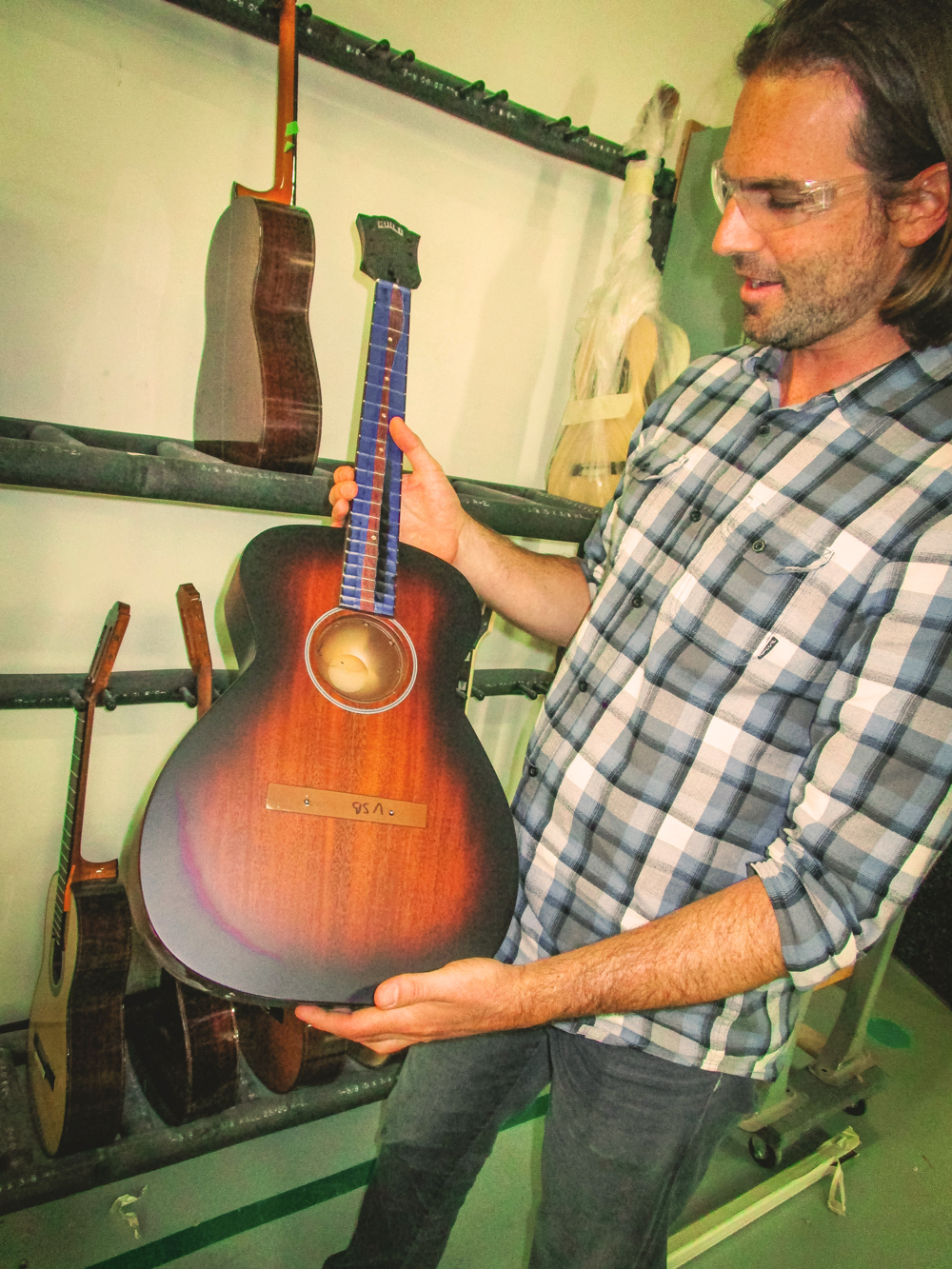 We've been so popular this past month! Reverb, your favorite website for buying that vintage Guild you've been tracking down for decades, visited us at our Ventura County, California factory to get the star treatment. We showed them around the state-of-the-art facility and chatted about our plans for Guild USA.
James Brill writes, "At the Guild booth at NAMM 2016, American production models at great prices were highlighted, and the focus on affordable models continued. 'That's what Guild is all about,' (Guild President Jonathan) Thomas said. 'They are made to be played and that's our vision going forward. That's not to say we won't make more expensive, highly appointed guitars with great woods; we'll get there. Right now we are focused on making guitars that are accessible to a lot of people.'"
Brill also quickly picked up on the vibe at the Guild factory: "Guild is finally being given its due by the new ownership, with reverence being paid to its past. While improvements have been made in crafting techniques and hardware, the new owners want to honor the tradition of Guild, and make it grow in a crowded but nostalgic guitar market. Keeping a craftsman like Ren Ferguson ensures that production is being handled the right way. While the USA factory has the potential for larger production, it was evident that the deliberate focus was on consistency and quantity at this early stage."
You can read the full article here! You can also read the Music Trades Magazine article about the latest Guild exploits here.
https://guildguitars.com/wp-content/uploads/2016/06/jt_reverb.jpg
1333
1000
Myrna Cazessus
http://guildguitars.com/wp-content/uploads/2015/08/Guild_Made_Lockup1.png
Myrna Cazessus
2016-07-05 11:18:32
2016-07-05 11:34:27
Reverb Article Goes Behind-The-Scenes at Guild California Factory!