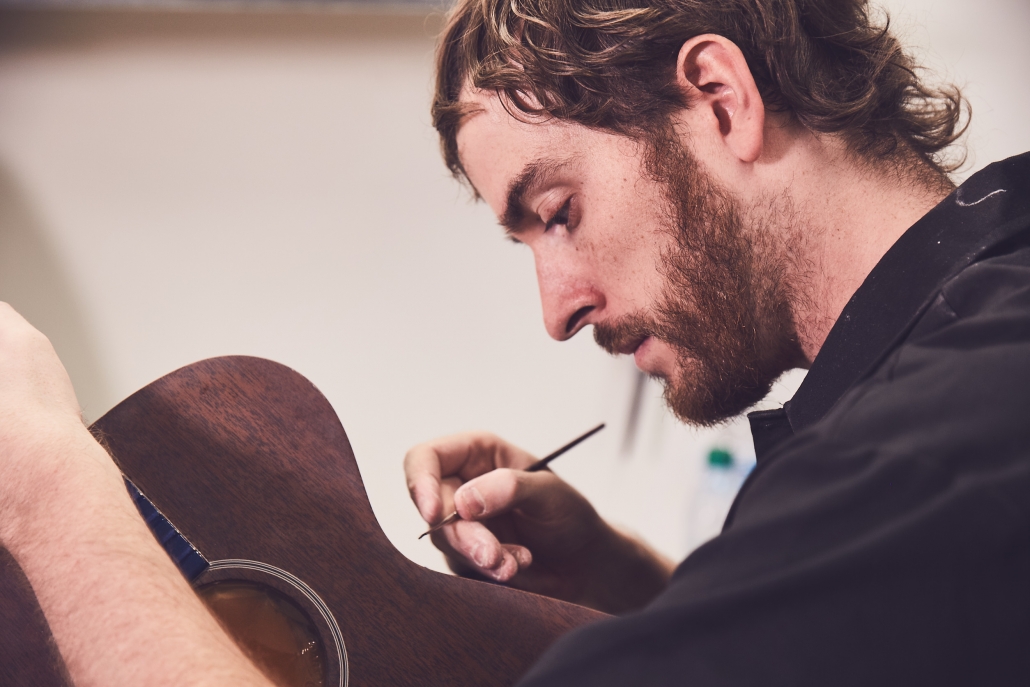 Acoustic Magazine profiled Guild Senior Luthier Drew Haines, picking his brain on everything from his first guitar to his favorite Guild guitar models. You can read the full article here, but if you're in a time crunch, here are a few of our favorite questions and answers.
How did you first fall into the world of luthiery?
Ever since I was young I have always been fascinated with taking things apart to discover how they work, and creating things via woodworking. About 10 years ago I was looking for a project to fill up my time. I had decided to build an acoustic guitar, purely for the entertainment of saying "I built this." As I looked up more and more about the complexities and intricacies of the acoustic building process, I became more and more enthralled with the prospect of creating instruments.
You're the senior luthier/finishing manager for Guild Guitars, what attracted you to work there?
There is something to be said about working in a production environment. I began working for Guild mainly as a way to expose myself to as much experience as possible. If you want to master a craft, what better way than to repeat the same processes over and over until they become second nature? The factory in New Hartford offered that opportunity to me.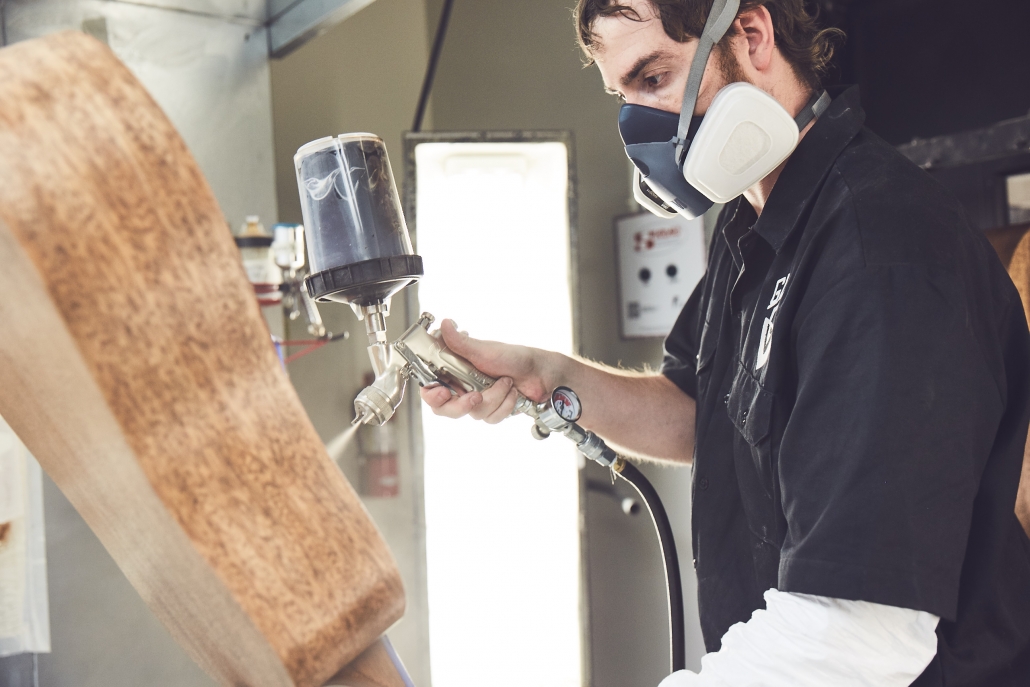 Can you talk me through your role a bit more, and how big is the team you have there for Guild?
Our team currently has around 25 people who all help contribute to building and improving every Guild that leaves our factory. While many improvements to the instruments regarding sound, look and feel are handled by our R&D team and myself, the input and hard work from each and every member of our team help make the build process smoother and more efficient every day. My role is a balance between helping to make design improvements to the actual guitars and working with the team to help train methods that consistently build excellent instruments.
In your own opinion, what makes the ideal acoustic guitar?
I believe that the ideal acoustic has to have a balance of response, clarity, and balance. You can change the shape and size of a guitar, or change the wood selection and get a different sound but without those three things, the instrument will never quite sing like it should.
What sets a Guild acoustic apart from other brands?
I believe that Guild has a heritage of excellence that has continued throughout the years. In the last 30 years, the brand has moved around four times to different factories and each time, it has improved its sound and quality. This latest move is no different. The acquisition of Guild by Cordoba Music Group has helped bring new life and fresh talents to this brand. There is so much enthusiasm behind its rebirth. I believe that everyone will continue to see great things coming out of our company.
Want to see more from the Guild factory? Check out our factory film here.
https://guildguitars.com/wp-content/uploads/2018/07/1087_GUILD_FINISHING_A-0027.jpg
1672
2508
Myrna Cazessus
http://guildguitars.com/wp-content/uploads/2015/08/Guild_Made_Lockup1.png
Myrna Cazessus
2017-12-18 12:08:03
2018-07-16 15:57:51
Senior Luthier Drew Haines Talks Guild Manufacturing