Allen Stone
FEATURED ARTIST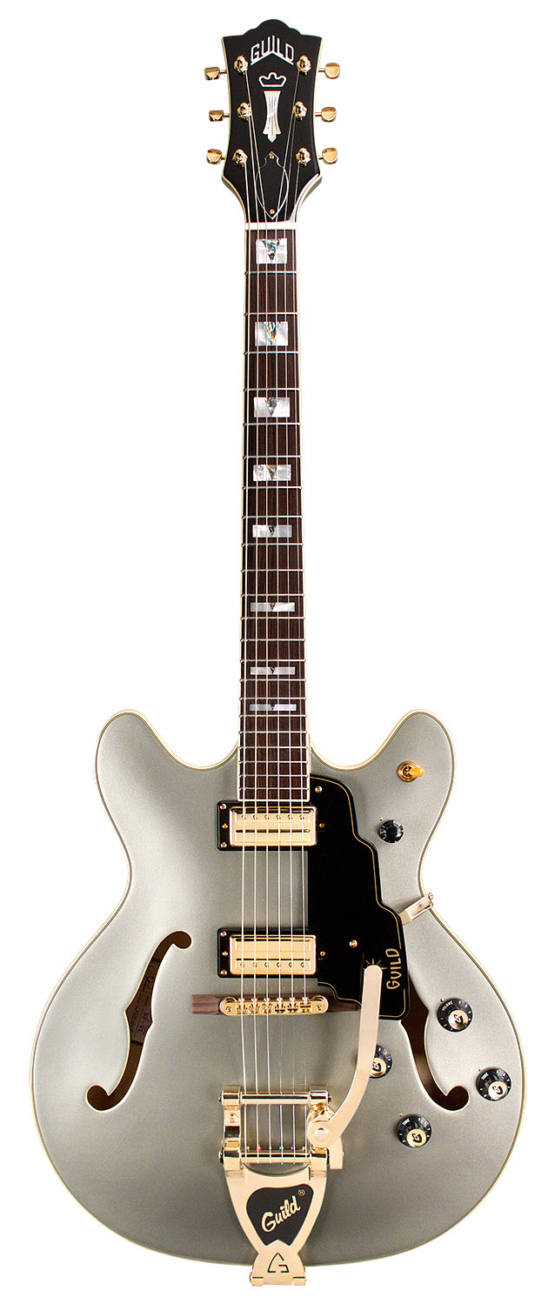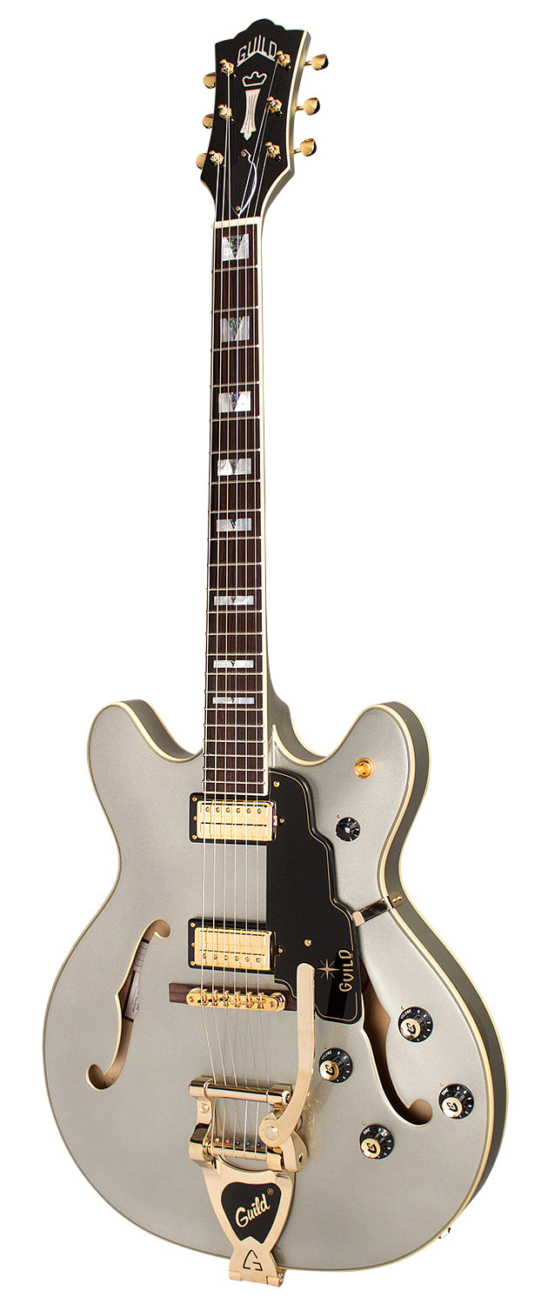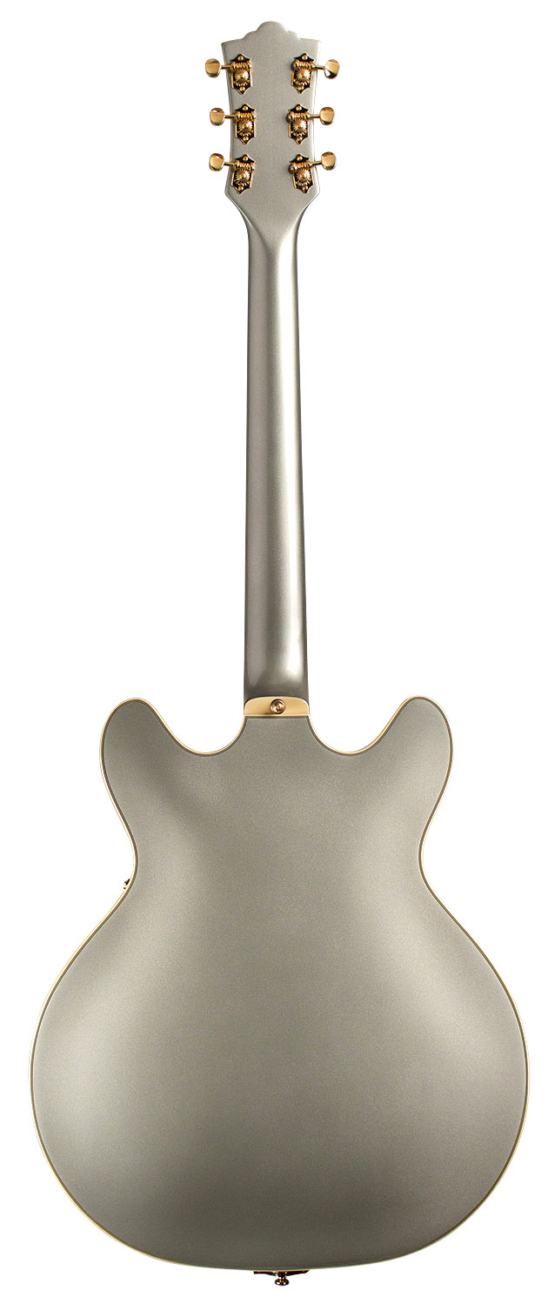 ALLEN'S GUILD
STARFIRE VI SHORELINE MIST
Details
MEET ALLEN STONE
Singer and songwriter Allen Stone describes himself as "a hippie with soul," and his music reflects both sides of this formula. His vocals and melodic style show the clear influence of classic soul and R&B of the '60s and '70s, while his lyrics reveal an idealism and passion that recall the folk-inspired singer/songwriters of the same era. It's a combination that helped his independently produced debut album, 2011's "Allen Stone."
Throughout his career, Allen has played a variety of Guild instruments. Lately he can be seen playing his Starfire VI in Shoreline Mist, whose hum-canceling LB-1 Little Bucker pickups compliment his '60s style. The Starfire is known to offer a range of tones well-suited for a variety of playing styles, so whether it be blues, rock, or soul; Allen can do it all.
Hometown – Chewelah, Washington, United States
Playing Guild Since – 2015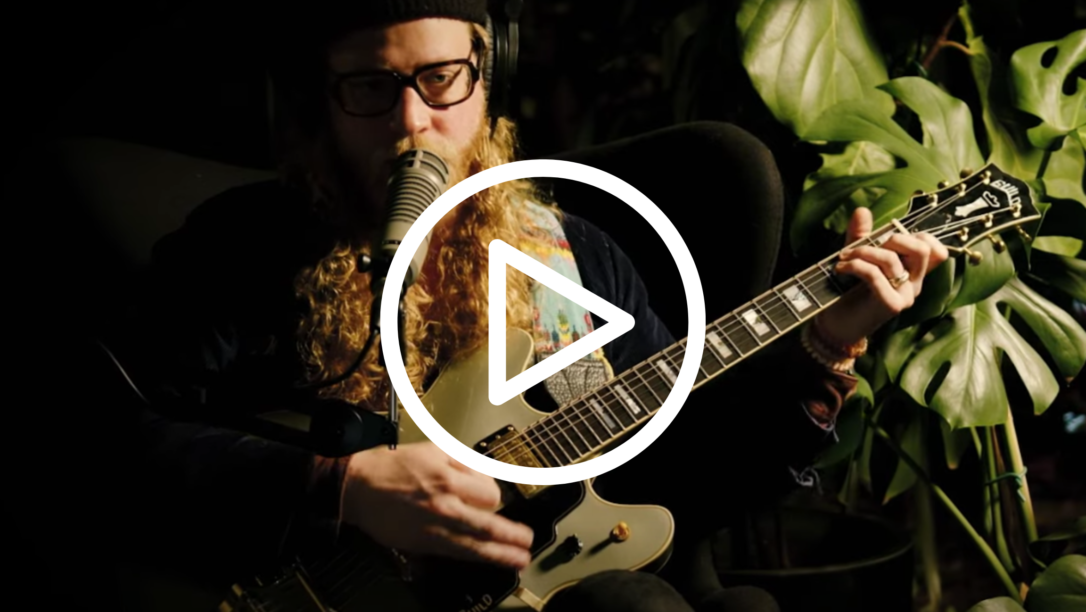 FEATURED ARTISTS
From the very beginning up until right now, Guild continues to forged lasting relationships with musicians and bands. Here are some of them we totally dig.
VISIT OUR ARCHIVE FOR MORE FEATURED ARTISTS
BECOME A GUILD AMBASSADOR
We love building our Guild community and meeting other Guild musicians and enthusiasts. Drop us a line and let's chat.